Team
FUMINCO was founded in 2006. Under the conduct of the management, all projects of the three areas of activity Mining and HSEQ are being processed interdisciplinary and in close cooperation with clients and project partners. The provided serviced are being performed by qualified scientific personal of the following disciplines:
Processing
Mining
Operational Safety Management*
Computer Science/Engineering
Mine Surveying**
The Team is supported by student assistants. Besides the occupational safety engineer (according to § 7 ASiG), the company has certified employees in the areas of quality mangement (QMB/TÜV Nord), waste management, water pollution protection, emmission protection and handling of hazardous substances (according to GefStoffV). Further the FUMINCO GmbH can provide a representative in the area of hazardous materials (according to GbV).
---
Management
Stefan Fuchs


Owner-Manager
Telephone: 0241 46827 - 214
E-Mail:

This email address is being protected from spambots. You need JavaScript enabled to view it.

Dipl.-Ing. Mining Engineering
(RWTH Aachen)
Dipl.-Ing. Mine Surveying
(RWTH Aachen)
M.Sc. Operational Safety Management
Safety and Health Engineering
(TFH Bochum)
Curriculum Vitae
Daniela Salic




General Manager

Telefon: 0241 46827 - 216
Dipl.-Ing. Architecture
(RWTH Aachen)
---
Mining Division

Comprehensive consulting services and a custom made mine planning for every client is the main element of FUMINCOs services in the field of mining.
Contact: Daniela Salic
E-Mail:

This email address is being protected from spambots. You need JavaScript enabled to view it.
---
Health & Safety at work Division

Custom made solutions for tasks in the area of occupational safety and health protection are the core elements of the business field HSEQ.
Contact: Stefan Fuchs
E-Mail:

This email address is being protected from spambots. You need JavaScript enabled to view it.
---
Advanced Training Divison


Contact: Stefan Fuchs
E-Mail:

This email address is being protected from spambots. You need JavaScript enabled to view it.
---
Since the founding of FUMINCO our partners and clients accompanied us during many projects. The growth of our team and the creation of the new business area HSEQ changed our operational situation fundamentally. We apologize for not being able to present our new employees just yet.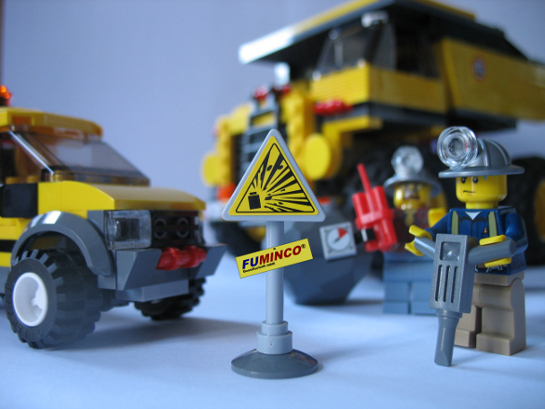 ---
Division IT

Bernd Schoofs

Telephone: 0241 46827 - 220
E-Mail:

This email address is being protected from spambots. You need JavaScript enabled to view it.

(Netzwerkstatt-Schoofs)
---
* Operational Safety Management (TFH Bochum) studies have the focus on:
Occupational safety and health protection
Quality Management (DIN EN ISO 9001)
Fire protection
Environmental protection (water pollution protetection, emission protection, hazardours substances and materials)
Data protection and technical data integrity
** Mine Surveying (RWTH Aachen University) studies have the focus on:
Surveying (surface/underground)
Cartography (Documentation of mining activites)
Geographical Information System (GIS)
Geo risks and mine damage
Apllication and management of mining permissions
The origin of Mine Surveying is based in the middle age. Then, as now it is a special subject of the mining engineering.